Posts for: October, 2017
By Asghar Kazemifar, D.D.S., P.C.
October 28, 2017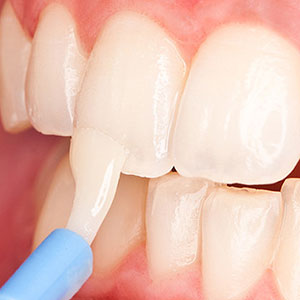 Since the discovery a century ago of its beneficial effect on tooth enamel, fluoride has become an important part of tooth decay prevention. It's routinely added to toothpaste and other hygiene products, and many water utilities add minute amounts of it to their drinking water supplies. Although there have been questions about its safety, multiple studies over the last few decades have eased those concerns.
Children especially benefit from fluoride during their teeth's developing years. Some children are at high risk for decay, especially an aggressive form known as Early Childhood Caries (ECC). ECC can destroy primary (baby) teeth and cause children to lose them prematurely. This can have an adverse effect on incoming permanent teeth, causing them to erupt in the wrong positions creating a bad bite (malocclusion).
For children at high risk for decay, dentists often recommend applying topical fluoride directly to the teeth as added protection against disease. These concentrations of fluoride are much higher than in toothpaste and remain on the teeth for much longer. Topical applications have been shown not only to reduce the risk of new cavities, but to also stop and reverse early decay.
Children usually receive these applications during an office visit after their regular dental cleaning. There are three different ways to apply it: gel, foam or varnish. To prevent swallowing some of the solution (which could induce vomiting, headache or stomach pain) the dentist will often insert a tray similar to a mouth guard to catch any excess solution. Varnishes and a few gels are actually painted on the teeth.
The American Dental Association has intensely studied the use of topical fluoride and found its application can result in substantial decreases in cavities and lost teeth. They've concluded this benefit far outweighs the side effects from ingesting the solution in children six years and older. With proper precautions and waiting to eat for thirty minutes after an application, the possibility of ingestion can be reduced even further.
While topical fluoride can be effective, it's only one part of a good dental care strategy for your child. Consistent daily brushing and flossing, a nutritious diet low in added sugar, and regular dental visits still remain the backbone of preventive care.
If you would like more information on fluoride applications for your child, please contact us or schedule an appointment for a consultation.
By Asghar Kazemifar, D.D.S., P.C.
October 13, 2017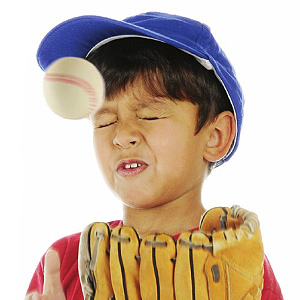 Children have a lot of energy that's often channeled through physical activities and sports. Unfortunately, this also increases their risk of injuries, particularly to their teeth.
Injuries to the mouth can endanger permanent teeth's survival. For an older tooth, a root canal treatment might be in order. Not so, though, for a pre-adolescent tooth, even if it is permanent.
A young permanent tooth is still developing dentin, the large layer just below the enamel. This growth depends on the connective tissue, blood vessels and nerves within the pulp in the center of the tooth. Because a root canal treatment removes all of this tissue, it could stunt dentin and root growth and endanger the tooth's future.
Instead, we may need to treat it with one of a number of modified versions of a root canal, depending on what we find. If the tooth's pulp is unexposed, for example, we may need only to remove the damaged dentin, while still leaving a barrier of dentin to protect the pulp. We then apply an antibacterial agent to minimize infection and fill in the area where we've removed tooth structure.
If some of the pulp is exposed, we may perform a pulpotomy to remove just the affected pulp and any overgrown tissue. We then place a substance that encourages dentin growth and seal it in with a filling. If we go deeper toward the root end, we might also perform procedures that encourage the remaining pulp to form into a root end to stabilize the tooth.
If the entire pulp has been damaged beyond salvage, we may then turn to a procedure called an apexification. In this case we clean out the pulp chamber; at the root end we place mineral trioxide aggregate (MTA), a growth stimulator that encourages surrounding bone to heal and grow. We then fill in the root canals and chamber with a special filling called gutta percha to seal the tooth.
The deeper we must penetrate into the pulp, the higher the chances the young tooth's dentin and roots won't form properly, leading to later problems and possible loss. But by employing the appropriate one of these methods, we can minimize the risk and give your child's damaged tooth a fighting chance.
If you would like more information on children and dental injuries, please contact us or schedule an appointment for a consultation. You can also learn more about this topic by reading the Dear Doctor magazine article "Saving New Permanent Teeth after Injury."