Posts for: November, 2017
By Asghar Kazemifar, D.D.S., P.C.
November 20, 2017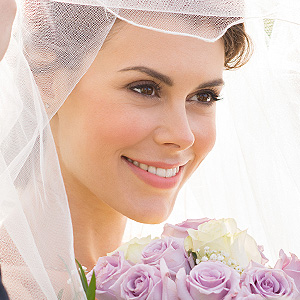 Congratulations—you're engaged! It's a stupendous (and hectic) time in your life as you plan your upcoming wedding.
You want to look your best for the big day—which means you may be dieting, exercising or making changes to your hairstyle and makeup. Be sure, though, to consider another important part of your appearance—your teeth and gums. Here are a few options that could help your wedding day smile shine even more.
Cleanings and whitening. While dental cleanings are primarily about removing disease-causing plaque and tartar they can also give your teeth that clean and polished look. And if you want an extra boost in brightness, consider whitening—we may be able to lighten up your teeth's stain-induced dullness.
Bonding. If your teeth have slight imperfections—chipping, slight gaps or staining that doesn't respond well to whitening, consider bonding techniques to repair or cover these defects. Composite resin is a dental material that can be shaped and bonded to teeth to reform a deformed tooth—and with color matching as well. For more extensive defects you can cover the front of imperfect teeth with bonded porcelain veneers or completely cap a tooth with a custom crown.
Tooth restorations. If you have missing teeth marring your smile, you have several options. The top choice: dental implants, which replaces the root of the tooth and will be able to have a crown attached to it. An implant can thus restore both better function and appearance. For more affordable options, you can also turn to fixed bridges or removable dentures. The latter can be custom designed to replace all the teeth on a jaw arch or just a few in different locations.
Gum enhancements. Teeth aren't the only part of your smile that might need a helpful touch—your gums' appearance might also be a problem. There are cosmetic procedures including plastic surgery and tissue grafting that can help correct overly prominent "gummy" smiles or, at the other end of the spectrum, longer appearing teeth because of gum recession.
Orthodontics. If you have extended time before the wedding date, we may be able to correct crooked teeth or a poor bite (malocclusion) that's adversely impacting your smile. In some cases, you may be able to choose clear aligners, removable plastic trays that are hardly noticeable to others, over more visible braces to correct your bite.
If you would like more information on cosmetic dentistry for lifetime events, please contact us or schedule an appointment for a consultation.
By Asghar Kazemifar, D.D.S., P.C.
November 12, 2017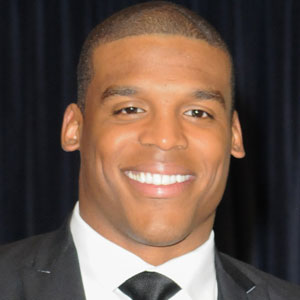 When is the best time to floss your teeth: Morning? Bedtime? How about: whenever and wherever the moment feels right?
For Cam Newton, award-winning NFL quarterback for the Carolina Panthers, the answer is clearly the latter. During the third quarter of the 2016 season-opener between his team and the Denver Broncos, TV cameras focused on Newton as he sat on the bench. The 2015 MVP was clearly seen stretching a string of dental floss between his index fingers and taking care of some dental hygiene business… and thereby creating a minor storm on the internet.
Inappropriate? We don't think so. As dentists, we're always happy when someone comes along to remind people how important it is to floss. And when that person has a million-dollar smile like Cam Newton's — so much the better.
Of course, there has been a lot of discussion lately about flossing. News outlets have gleefully reported that there's a lack of hard evidence at present to show that flossing is effective. But we would like to point out that, as the saying goes, "Absence of evidence is not evidence of absence." There are a number of reasons why health care organizations like the American Dental Association (ADA) still firmly recommend daily flossing. Here are a few:
It's well established that when plaque is allowed to build up on teeth, tooth decay and gum disease are bound to follow.
A tooth brush does a good job of cleaning most tooth surfaces, but it can't reach into spaces between teeth.
Cleaning between teeth (interdental cleaning) has been shown to remove plaque and food debris from these hard-to-reach spaces.
Dental floss isn't the only method for interdental cleaning… but it is recognized by dentists as the best way, and is an excellent method for doing this at home — or anywhere else!
Whether you use dental floss or another type of interdental cleaner is up to you. But the ADA stands by its recommendations for maintaining good oral health: Brush twice a day for two minutes with fluoride toothpaste; visit your dentist regularly for professional cleanings and checkups; and clean between teeth once a day with an interdental cleaner like floss. It doesn't matter if you do it in your own home, or on the sidelines of an NFL game… as long as you do it!
If you would like more information about flossing and oral hygiene, contact us or schedule an appointment for a consultation.