Posts for: January, 2019
By Asghar Kazemifar, D.D.S., P.C.
January 18, 2019
What's your favorite winter sport? For some, it's all about swooshing down a snowy trail on skis, a board, or a sled. For others, the main attraction is skating at an ice rink or a frozen pond. If you're more of an indoors athlete, you may enjoy a fast-moving game of basketball or a round of squash. Or, you might take a turn on a climbing wall or a trampoline.
What do all these activities have in common? They're fun, they're great exercise…and they all come with a risk of injury to your teeth.
It's easy to see how a collision on snow or ice could result in a blow to the mouth. But did you know that basketball (along with hockey) is among the sports with the highest risk of facial injury? What's more, many "non-contact" sports actually have a similar risk.
Located front and center in the face, the incisors (front teeth) are the ones most likely to sustain injury. Unfortunately, they are also the most visible teeth in your smile. With all of the advances in modern dentistry, it's possible to restore or replace damaged teeth in almost any situation—but the cost can be high, both for present restoration and future preservation. Is there a better alternative?
Yes! It isn't sitting at home—it's wearing a custom-made mouthguard when there's a risk of facial injury.
Most people don't ski or play hockey without protective gear like a helmet. A mouthguard can effectively protect against dental injury that might otherwise be serious. Available here at the dental office, a custom mouthguard is made from an exact model of your own teeth, so it's comfortable to wear and fits perfectly—but no safety equipment can work if you don't use it!
So whether you like to hit the trails or the gym this winter, don't forget to bring a custom-made mouthguard. It's a small piece of gear that can save you from a big headache!
If you would like more information on mouthguards, please contact us or schedule a consultation. You can learn more by reading the Dear Doctor magazine articles "Athletic Mouthguards" and "An Introduction to Sports Injuries & Dentistry."
By Asghar Kazemifar, D.D.S., P.C.
January 08, 2019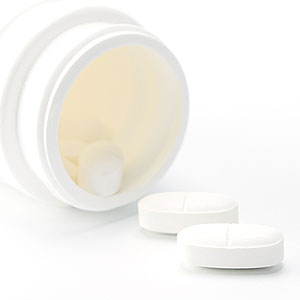 Like other healthcare providers, dentists have relied for decades on the strong pain relief of opioid (narcotic) drugs for patients after dental work. As late as 2012, doctors and dentists wrote over 250 million prescriptions for these drugs. Since then, though, those numbers have shrunk drastically.
That's because while effective, drugs like morphine, oxycodone or fentanyl are highly addictive. While those trapped in a narcotic addiction can obtain drugs like heroine illicitly, a high number come from prescriptions that have been issued too liberally. This and other factors have helped contribute to a nationwide epidemic of opioid addiction involving an estimated 2 million Americans and thousands of deaths each year.
Because three-quarters of opioid abusers began their addiction with prescription pain medication, there's been a great deal of re-thinking about how we manage post-procedural pain, especially in dentistry. As a result, we're seeing a shift to a different strategy: using a combination of non-steroidal anti-inflammatory drugs (NSAIDs), particularly ibuprofen and acetaminophen, instead of a prescribed narcotic.
These over-the-counter drugs are safer and less costly; more importantly, though, they don't have the high addictive quality of an opioid drug. A 2013 study published in the Journal of the American Dental Association (JADA) showed that when two NSAIDs were used together, the pain relief was greater than either drug used individually, and better than some opioid medications.
That's not to say dentists no longer prescribe opioids for pain management following dental work. But the growing consensus among dental providers is to rely on the double NSAID approach as their first-line therapy. If a patient has other medical conditions or the NSAIDs prove ineffective, then the dentist can prescribe an opioid instead.
There's often hesitancy among dental patients on going this new route rather than the tried and true opioid prescription. That's why it's important to discuss the matter with your dentist before any procedure to see which way is best for you. Just like you, your dentist wants your treatment experience to be as pain-free as possible, in the safest manner possible.
If you would like more information on how dentists are safely managing pain in dental care, please contact us or schedule an appointment for a consultation.