Posts for tag: dental implant
By Asghar Kazemifar, D.D.S., P.C.
September 05, 2019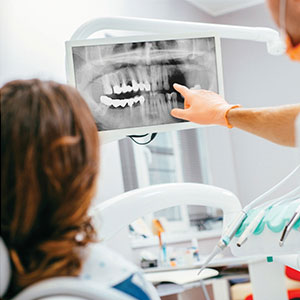 Years ago, disease or trauma robbed you of one of your teeth. At the time you might have opted for an affordable solution, like a partial denture. But now you'd like to restore that missing tooth with a dental implant, the most life-like tooth replacement available.
That's a great decision. But there may be a hiccup along the way to your new implant: the state of the underlying jawbone. Implants need a certain amount of bone for proper placement. If not enough is present, that may cause an interruption in your plans—and that could be a real possibility if your tooth has been missing for some time.
That's because, like other living tissues, bone has a growth cycle: Old bone cells die and dissolve, while new cells form to take their place. In the jaw, the force produced by teeth during chewing helps to keep this growth process in the bone functioning at a healthy pace.
When a tooth goes missing, though, so does this chewing stimulation. A lack of stimulation can slow the growth rate for that part of the bone and its volume can diminish over time. It's possible for a quarter of the bone volume to be lost within the first year after losing a tooth.
If you've experienced that level of bone loss, we may not be able to place an implant—yet. You might still have a few options. For one, we could attempt to regenerate some of the bone through grafting. Bone material grafted into the affected area can serve as a scaffold for new bone cells to form and adhere. Over time, this could result in a sufficient amount of regenerated bone to support a dental implant.
Another possibility might be to install a smaller diameter implant like those used to support removable dentures. Because they're smaller they require less bone than standard-sized implants. They're not for every situation, though, and are best suited for situations where aesthetics isn't a priority.
To know what your options are regarding an implant-based restoration, you'll need to undergo a thorough evaluation of your oral health, including supporting bone. Depending on your situation, you may still be able to renew your smile with this premier tooth replacement option.
If you would like more information on dental implants, please contact us or schedule an appointment for a consultation. You can also learn more about this topic by reading the Dear Doctor magazine article "Dental Implants After Previous Tooth Loss."
By Asghar Kazemifar, D.D.S., P.C.
May 08, 2019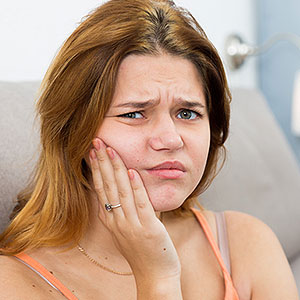 Losing a tooth can be traumatic, but a dental implant can dramatically turn that experience around. Providing functionality, life-like appearance and durability, implants stand out as the premier restoration for lost teeth.
For adults, that is. An older child or teenager with a missing tooth may need to wait a few more years for an implant. The reason: jaw development. A person's jaws, particular the upper jaw, continue to grow with most growth completed by early adulthood. Natural teeth with their periodontal attachments develop right alongside the jaw.
But because an implant attaches directly to the jawbone, its position is fixed: it won't change as the jaw grows and may gradually appear to sink below the gum line. That's why we wait to place an implant until most of jaw maturity has occurred after full jaw maturity. For females, we try to wait until 20 years of age and for males, usually 21 years of age. These are guidelines as some people mature faster and some slower, so a discussion with your dentist or surgeon is necessary to make an educated decision.
While we wait, we can install a temporary replacement for a child's or teenager's lost tooth, usually a partial denture or fixed modified ("Maryland") bridge. The latter affixes a prosthetic (false) tooth in the missing tooth space by attaching it to the back of natural teeth on either side with bonded dental material. It differs from a traditional bridge in that these supporting teeth aren't permanently altered and crowned to support the bridge.
During the time before implants we should understand that the area where the implant will be placed will undergo some bone deterioration, a common consequence of missing teeth. Forces generated as we chew travel through the teeth to stimulate renewing bone growth all along the jawbone. But with a lost tooth the chewing stimulation ceases at that part of the bone, slowing the growth rate and leading to gradual bone loss.
Fortunately, the titanium posts of dental implants stimulate bone growth as bone cells naturally grow and adhere to their surfaces. Before then, though, if the bone volume is diminished, we may need to graft bone material to stimulate bone growth that will enlarge the jaw bone enough for an implant to be placed.
It usually isn't a question of "if" but "when" we can provide your child with an implant for their missing tooth. In the meantime, we can prepare for that day with a temporary restoration.
If you would like more information on dental restorations for teenagers, please contact us or schedule an appointment for a consultation. You can also learn more about this topic by reading the Dear Doctor magazine article "Dental Implants for Teenagers."